Canada-based Ucore Rare Metals Inc. is preparing to begin construction on a rare earth element ("REE") processing plant in Louisiana that it says will be the first REE separation facility to operate at commercial scale in North America
Currently, China dominates both REE feedstock supply and REE processing capacity on a global basis, generating concerns that it can control the world's ability to build modern technologies and use its control to retaliate against countries in adversarial situations
Modern technologies that rely on REEs for crucial magnets in their composition include phones, computers, household appliances, electric vehicles, solar panels, and wind turbines
Ucore plans to provide 2,000 metric tons of total rare earth oxides ("TREOs") annually by late next year, increasing that amount to 5,000 metric tons in 2026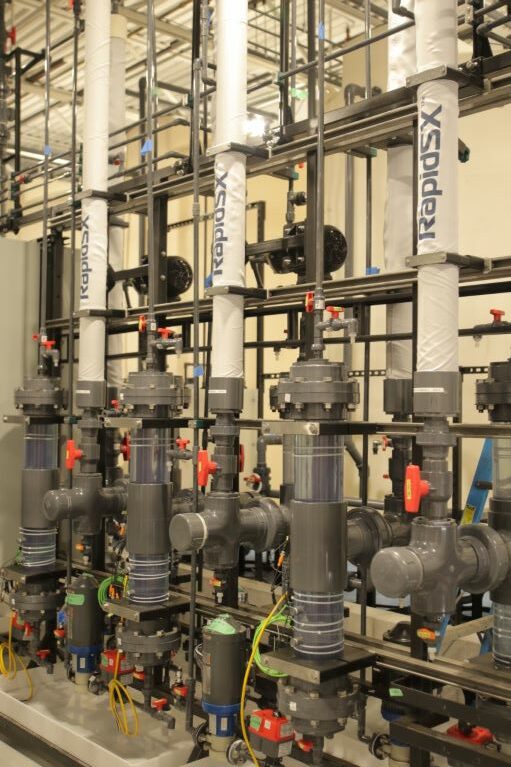 Critical metals production innovator Ucore Rare Metals (TSX.V: UCU) (OTCQX: UURAF) is accelerating its efforts to establish a North American-focused supply chain for rare earth elements ("REEs") since announcing in April that it had reached an agreement to lease an 80,800 square-foot brownfield facility in Alexandria, Louisiana for its first Strategic Metals Complex ("SMC") facility for REE separation and oxide production.
The company has strengthened its financial position and is working to fulfill plans to launch construction of the Louisiana SMC this year, building to a production capacity of 2,000 metric tons of total rare earth oxides in 2024 and increasing it to 5,000 metric tons in 2026.
Rare earths are vital to many computerized application processes and, though plentiful around the world, tend to make up a small portion of the ores they are found in, requiring a labor-intensive methodology for extracting the REEs.
"It is critical that the United States leads in establishing the critical metals supply chain essential to a changing manufacturing landscape across North America," Ucore Chairman and CEO Pat Ryan stated in an April 6 company news release (https://ibn.fm/JziR4). "The establishment of the Louisiana SMC in Alexandria represents one of these first building blocks and a significant contributor to the shift toward energy production and consumption diversification."
China's dominance of the REE production industries has created concerns in other nations about a potential monopoly on the market by the Asian behemoth. Two years ago, the country consolidated three of its dominant "Big 6" rare earth state-owned enterprises ("SOEs") into one mega-conglomerate, which now controls up to a quarter of global mineral-bearing REEs and nearly two-thirds of the heavy rare-earth supplies within the country (https://ibn.fm/YQ3Rl). And China also operates roughly 60 percent of world REE production (https://ibn.fm/nq94g), allowing it to weaponize its resources when it wishes to maintain control in international conflicts.
"These minerals power phones and computers, household appliances, electric vehicles and batteries, solar panels, wind turbines, and so much more," President Biden stated in February (https://ibn.fm/w8iNY). "When it comes to clean energy, China has spent years cornering the market on many of the materials that power the technologies that we rely on. … We can't build a future that's made in America if we ourselves are dependent on China for the materials that power the products of today and tomorrow.  And this is not anti-China or anti anything else; it's pro-American."
Ucore's Louisiana facility is expected to use the company's 100 percent-owned Rapid SX (TM) technology, which has already been successfully piloted in Canada, to operate North America's first rare earths separation facilities at scale.
"Absolutely we're behind," Special Presidential Coordinator Amos Hochstein said in a CNBC interview (https://ibn.fm/J1zOE). "We have to recognize that we have not invested, and that's what the United States is trying to do now. … We have to learn from what we went through in the oil and gas energy space, as we transition to a new energy market that relies still on natural resources."
For more information, visit the company's website at www.Ucore.com.
NOTE TO INVESTORS: The latest news and updates relating to UURAF are available in the company's newsroom at https://ibn.fm/UURAF