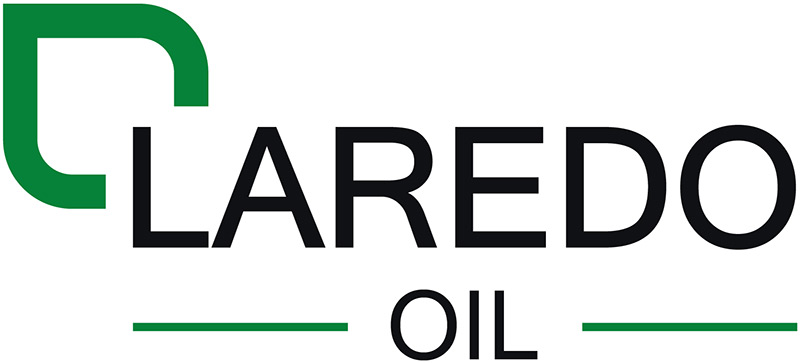 Laredo Oil Inc. (OTC: LRDC) is a publicly traded oil and gas exploration and production (E&P) company engaging in the acquisition and development of both undervalued quality conventional oil and gas properties and select mature oil fields that are suitable for the company's proprietary Enhanced Oil Recovery (EOR) methods.
Laredo Oil is headquartered in Austin, Texas.
Conventional Acreage
Laredo Oil's primary focus is on acquiring, developing, and operating undervalued conventional oil and gas properties.
The company leased 23,739 mineral acres in the Western Williston Basin of Montana, at favorable prices during the most recent down cycle and continues to take leases in the area. Before year end, it expects to drill the first development well at one of the first of 10 potential locations it has identified. If that well yields the anticipated results, the company plans to begin drilling additional wells there as soon as practical thereafter. The company believes the leased acreage has the potential to yield at least five years of development opportunities.
The company intends to pursue aggressively the acquisition of quality assets that major, mid-major, and large independent oil and gas companies continue to divest themselves of at a discount in response to ESG (Environmental, Social and Governmental) & sustainability initiatives and other pressures imposed upon them by their activist boards of directors. The company will focus on value, growth potential and free cash flow while complying with common sense ESG policies, often having a lower environmental impact than its competitors through its EOR methods.
EOR
In addition to pursuing conventional acreage and properties, Laredo Oil plans to acquire additional select mature oil fields where it believes that it can profitably use its proprietary Underground Gravity Drainage™ (UGD) model to recover stranded oil reserves (reserves previously considered to be economically incapable of recovery). The UGD method is applicable to mature oil fields that have very specific geological and reservoir characteristics.
Laredo Oil has done extensive research and field level application over the last 10 years and has identified specific oil fields within the United States that it believes are qualified for the UGD recovery method. The company believes the costs of implementing the UGD method are significantly lower than those of other commonly used EOR methods. Laredo Oil believes that it can materially increase the field oil production rate from prior periods and, in some cases, recover amounts of oil equal to or greater than amounts previously recovered from the mature fields selected.
Market Outlook
The company expects U.S. oil prices to climb in the near term as energy demand intensifies with the economy continuing to recover from the COVID-19 slowdown. Also causing upward price pressure is global supply chain dysfunction that slows or prevents shipments, including energy components, from reaching destinations. Domestic oil production is also constrained by years of reduced investment in fossil fuel producers due to green energy mandates. Accordingly, the company believes that the short-term outlook for oil is favorable. Many industries have yet to reach their pre-COVID production levels, which the company believes points to a continuing near-term upward trend in energy demand.
Management Team
Mark See has been the Chief Executive Officer and Chairman of the Board of Directors of the company since October 16, 2009. He has over 30 years' experience in heavy civil, natural resources and the E&P industries. He was the founder and founding CEO of Rock Well Petroleum, a private oil & gas company until December 2008 and worked from then until October 2009 forming Laredo Oil. He was employed with Albian Sands as the Manager for the Alberta Oil Sands Projects at Fort McMurray, Alberta, Canada, a joint venture between Shell Canada and Chevron. Mr. See was also President of Oil Recovery Enhancement LLC in Bozeman, Montana, a private oil company. He was selected as one of the top 25 Engineers in North America by the Engineering News Record for his innovations in the petroleum industry. He is a graduate of the Mackay School of Mines at the University of Nevada at Reno, with a degree in Mining Engineering. He is a member of the Society of Mining Engineers and the Society of Petroleum Engineers.
Bradley Sparks currently serves as the Chief Financial Officer and Treasurer of Laredo Oil and has been a director of the company since March 1, 2011. Before joining Laredo Oil in October 2009, he was the Chief Executive Officer, President and a Director of Visualant Inc. Prior to joining Visualant, he was the Chief Financial Officer of WatchGuard Technologies Inc. from 2005-2006. Before joining WatchGuard, he was the founder and managing director of Sunburst Growth Ventures LLC, a private investment firm specializing in emerging-growth companies. Previously, he founded Pointer Communications and served as Chief Financial Officer for several telecommunications and internet companies, including eSpire Communications Inc., Digex Inc., Omnipoint Corporation, and WAM!NET. He also served as Vice President and Treasurer of MCI Communications from 1988-1993 and as Vice President and Controller from 1993-1995. Before his tenure at MCI, Mr. Sparks held various financial management positions at Ryder System Inc. He currently serves on the Board of Directors of Comrise. Mr. Sparks graduated from the United States Military Academy at West Point in 1969 and is a former Army Captain in the Signal Corps. He has a Master of Science in Management from the Sloan School of Management at the Massachusetts Institute of Technology and is a licensed CPA in Florida.
Donald Beckham has served as a director of the company since March 1, 2011. Since July 2015, he has been a partner with Copestone Energy Partners LLC. In 1993, he founded Beckham Resources Inc. ("BRI"), which, for over 30 years, has been a licensed, bonded and insured operator in good standing with the Railroad Commission of Texas. Through BRI, Mr. Beckham has drilled and operated fields for his own account. His expertise is in the acquisition, exploitation, exploration and production enhancement of mature oil and gas fields through which he has been able to enhance production by compressor optimization, pump design, work-over programs, stimulation techniques and identifying new pay zones. Prior to BRI, Mr. Beckham was the chief operations manager for Houston Oil Fields Corporation ("HOFCO"), where he began his career. There, he was responsible for drilling, production and field operations and managed approximately 100 people, including engineers, geologists, land men, pumpers, and other contract personnel, as well as state and federal environmental and regulatory functions. He managed an annual capital budget of approximately $30 million and operated approximately 100 wells. HOFCO drilled about 20 wells per annum and performed approximately 30 recompletions and work over operations each year. HOFCO owned interests in about 10 key fields principally in Texas, and company-managed production was approximately 1,000 bpd of crude oil and 10 mm cfd of natural gas. Mr. Beckham is a petroleum engineer and 1984 graduate of Mississippi State University.
Michael Price, an independent director of Laredo Oil, has over 40 years of senior financial and petroleum experience in the global oil and gas industry. He has been a principal in Octagon Energy Advisors, a Houston-based energy investment advisory firm, from 2002 to the present. The firm advises financial institutions and institutional investors participating in energy investments. From 2008 through his retirement in 2021, he was a Managing Director at ING Capital, which provides debt financing to domestic exploration and production companies. From 1998 through 2002, Mr. Price was the Chief Financial Officer of Forman Petroleum Corporation. Before that, Mr. Price was Managing Director at Chase Manhattan Bank for 15 years and was in charge of technical support for Chase's worldwide energy merchant banking activities. In his early career, he worked as a consulting principal on domestic petroleum engineering and landowner matters and gained extensive international experience working with major oil companies in a variety of operating positions. He holds a BS and MS from Illinois Institute of Technology, an MBA from the University of Chicago, a M.Sc. from the London School of Economics, and an MS in Petroleum Engineering from Tulane University.
FORWARD-LOOKING STATEMENTS
This press release and the statements made by Laredo Oil, Inc. in this press release may be forward-looking in nature and are made pursuant to the safe harbor provisions of the Private Securities Litigation Reform Act of 1995. Such forward-looking statements describe Laredo Oil's future plans, projections, strategies and expectations, and may be identified by words such as "expects", "anticipates", "intends", "plans", "believes", "seeks", "estimates" or the negative versions of those words or other words of similar meaning. These forward-looking statements are based on assumptions and involve a number of risks, uncertainties, situations and other factors that may cause the actual results, level of activity, performance or achievements of Laredo Oil or the oil industry to be materially different from any future results, level of activity, performance or achievements expressed or implied by these statements. These factors include changes in interest rates, market competition, changes in the local and national economies, and various other factors detailed from time to time in the reports filed with, or furnished to, the U.S. Securities and Exchange Commission, including its Annual Report on Form 10-K, Quarterly Reports on Form 10-Q and Current Reports on Form 8-K. Laredo Oil undertakes no obligation to update publicly any forward-looking statements to reflect new information, events or circumstances after the date hereof to reflect the occurrence of unanticipated events.
Investment Considerations
Laredo Oil Inc. is an oil and gas E&P company engaged in acquiring, developing and operating both conventional oil and gas properties and select mature oil fields that are suitable for the use of the company's proprietary EOR methods.
Regardless of the property, the company focuses on value, growth upside and free cash flow.
Laredo Oil has acquired leases on 23,739 mineral acres in Montana.
Laredo Oil has identified 10 initial drilling locations, with the intention to drill the first development well in calendar 2021.