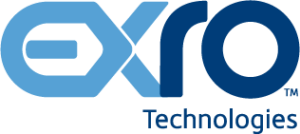 Exro Technologies Inc. (TSX: EXRO) (OTCQB: EXROF), a Canadian technology company, is an innovative pioneer in the energy sector. Exro has developed and commercialized an electric power module (EPM) that integrates into existing motor systems to make them smarter. Exro's patented technology optimizes existing motor performance by automatically sensing and adapting operating parameters to an optimized state, creating measurable efficiency gains, reduced mechanical components and increased system availability.
Applications
Exro's technology and efficiency optimization algorithms improve the performance and efficiency of electric motors by manipulating power delivery to individual coils, thereby enabling the ability to expand operating parameters. This novel approach is scalable and can be utilized in most variable torque applications.
The widespread applications of Exro's technology apply to optimizing the performance of electric vehicles, locomotive traction applications, industrial motors, and other variable torque applications that benefit from smart energy conversion.
Intellectual Property
Exro's proprietary, patented software controls electric motor coils through individual coil switching. This introduction of intelligence into energy conversion at the level of individual coils results in expanded speed/torque capability, improved machine efficiency, reliability, safety and maintenance across a wider operating range. Exro's advanced control algorithms create smart, real-time optimized power management.
Exro currently holds 15 patents, with 8 patents pending and additional patents under development. The company continues to expand its IP portfolio to support its goal of becoming a globally recognized leader in leveraging advanced control algorithms to improve the performance, efficiency and longevity of electric motors and generators.
Market Opportunity
Electric motors are the single biggest consumer of electricity. They account for about two-thirds of industrial power consumption and about 45% of global power consumption, according to an analysis by the International Energy Agency. Exro's technology seeks to give industries a new way to look at energy—from electric vehicles, to industrial equipment, to renewable applications like wind farms; we are improving the way energy is consumed.
Laboratory Expansion
The 6,500-square-foot Exro Innovation Center (EIC), scheduled to open spring of 2020 in Calgary, will transition the current Victoria lab into one Calgary based center. The company's new laboratory space will expand its service capabilities to customers, provide larger test capabilities, and showcase how Exro's technology can be applied to dramatically improve the performance of electrical motors.
The EIC will also host collaborative events to explore advances in energy consumption and electric motor innovations, with participants from across Canada and around the world.
Strategic Partnerships
A strategic agreement with Finland's Aurora Powertrains Oy, which in 2019 released an all-electric production snowmobile called the "eSled," will see Exro's technology added to the Aurora electric powertrain. The snowmobile sector's economic footprint is estimated at $26 billion in the U.S., $8 billion in Canada, and $5 billion in Europe and Asia.
An agreement with Potencia in Mexico serving the last mile vehicle segment will integrate Exro's custom drive and EPM module into small passenger commercial vehicles (taxis) and fleet delivery trucks
A licensing agreement with Motorino Electric, a leader in the Canadian electric transportation industry, will integrate Exro's Electric Power Module technology into Motorino's CTi electric bicycle.
Management
Chief Executive Officer Sue Ozdemir is a proven leader in the innovation and manufacturing of electric motors. She has nine years of accomplishments at General Electric, acting as CCO and the CEO of GE's Small Industrial Motors Division, overseeing the division's North American and international markets – ultimately building the division into a $160 million enterprise.
Chief Commercial Officer Josh Sobil is leading the seamless adoption of Exro's growing product portfolio focused on the mobility segment and opening doors in all segments including agriculture, heavy industry, energy, construction, among others.
Executive Chairman Mark Godsy is a serial technology entrepreneur who has been involved in many top tier ventures, including two of Canada's most successful biotech companies.
Investment Considerations
Corporate vision represents a multibillion opportunity for Exro's energy management system solutions, aimed at accelerating the worldwide adoption of electric and renewable power systems
Target global market size includes 63 billion bikes and scooters, 55 billion electric vehicles, and 14 billion e-recreational vehicles such as snowmobiles, boats and ATVs
Global market growth in the electric motor sectors will continue as the demand for low-impact, zero-emission vehicles accelerates. The projected growth in EV sales is 40% CAGR to 2030. At that time estimated sales of EVs will be 60M units per year with a 50% share of total units sold.
Exro's technology can be applied and scaled to a wide variety of commercial sectors