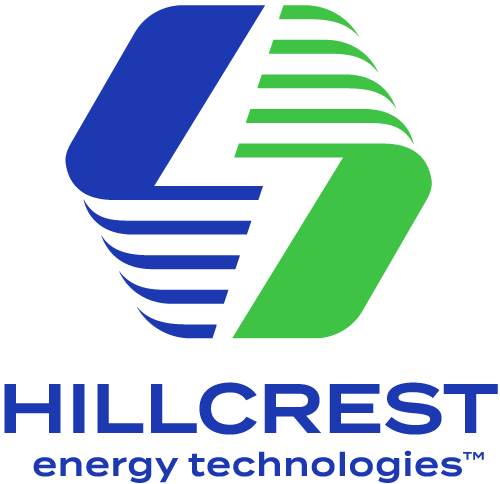 Hillcrest Energy Technologies Ltd. (CSE: HEAT) (OTCQB: HLRTF) is a clean technology company based in Vancouver, British Columbia, engaged in developing high-value, high-performance power conversion technologies and digital control systems for next-generation powertrains and grid-connected renewable energy systems.
From concept to commercialization, Hillcrest invests in the development of energy solutions that power a more sustainable and electrified future. Hillcrest power inverter technology helps produce efficiencies in electrification and maximize the performance of electric systems, including electric vehicles (EV), motors and generators.
The company offers a flexible, single-inverter architecture that can be applied at nearly every stage of the electrification ecosystem, from renewable energy generation through the charging and operation of an EV, to provide full-cycle efficiency and performance improvements.
As momentum to electrify and decarbonize energy systems accelerates, Hillcrest believes the power inverter is increasingly emerging as a key component. While system cohorts such as battery packs, PV panels and electric motors are often in the spotlight, the inverter holds the key to unlocking efficiency and performance improvements.
Hillcrest power inverter technology is:
REVOLUTIONARY: high-efficiency inverter technology has the potential to revolutionize how motors respond and how efficiency is gained.
AGILE: able to deliver and deploy high-efficiency inverter solutions purpose-designed to meet specific customer needs.
INNOVATIVE: technology-forward, clean-energy experts who are focused on advancing and optimizing efficient alternative energy use across all electric vehicle and charging platforms.
A MARKET LEADER: a next-generation technology provider to the automotive industry's top suppliers and manufacturers.
Technology & Applications
Hillcrest's first application for its inverter technology – a 250 kW|800V Hillcrest SiC high efficiency traction inverter – is focused on the growing EV market. Hillcrest technology eliminates traditional design trade-offs faced across the power industry – deploying higher switching frequencies has historically meant a greater increase in losses, lower system efficiency and higher heat. Through a combination of hardware and software expertise, Hillcrest enables power applications to leverage higher switching frequencies AND
Realize improved power system performance and reliability
Operate at higher power levels without compromising efficiency
The expected benefits of Hillcrest's traction inverter have been confirmed via testing and shared in a technical white paper, published in April 2022, that confirmed the following results:
Significant efficiency gains – 99%-plus inverter efficiency
Increased power density targeting 50kW/L+
Significantly increased motor efficiency
Lower stress on mechanical and electrical parts, enhancing reliability
Improved thermal management
Hillcrest has also filed a patent for an enhanced powertrain solution that offers the potential to simplify EV charging and redefine how the industry envisions charging infrastructure. The company believes the most exciting benefit of the enhanced powertrain solution is the ability to eliminate the onboard charger and booster from an EV, as well as faster, anywhere charging including direct DC, wireless, and bidirectional charging across current and future power levels. Hillcrest sees this as a true EV charging game changer.
The company's technology applies to nearly every clean energy industry segment:
Wind power – an inverter is deployed at a wind turbine generator to convert the AC output, with at least one additional inverter used to deliver the power to the grid/battery.
Solar power – an inverter is used to convert the DC output from the photovoltaic panels into the AC power that flows to the grid/battery/home.
Energy storage – an inverter is deployed to convert the DC output from the storage system or batteries to the AC power that flows to the grid/home/EV.
EV fast chargers – an inverter converts the AC input from the grid/storage system to the DC output needed to charge an EV's battery.
Market Outlook
According to an April 2022 market analysis by Vantage Market Research (VMR), the global power inverter market is expected to reach a value of $95 billion by 2028, driven by increasing demand for EVs, energy generating wind turbines and solar-powered photovoltaic systems. That jump is forecast from an estimated $70.5 billion market value in 2021 and represents a compound annual growth rate of more than 5%.
According to the VMR report, many governments in countries around the world are supporting alternative options for efficient and nonpolluting energy generation. This has boosted demand for wind energy and solar energy systems. Hillcrest is aiming to capture a share of this future market growth across nearly every segment of the clean energy industry.
Management Team
Don Currie is the founding CEO of Hillcrest Energy Technologies. He has led the company's successful transition from fossil fuels into clean energy technologies. Earlier in his career, he held various senior level positions, including director, officer and vice president of corporate communications with Enhanced Oil Resources Inc., an oil and gas exploration and production company based in Houston. Prior to that, he worked in other private and public ventures spanning the mining, gaming and technology sectors.
Jamie L. Hogue is the COO of Hillcrest. She brings more than two decades of progressive policy leadership, economic analysis and organizational development experience to Hillcrest. She builds collaborative processes and solutions that drive growing organizations toward a more resilient future. She previously served as the director of operations for Arizona State University's Ten Across initiative – a compelling observatory positioned on the front lines of economic, social and climate change. She earned a master's degree in public administration and a bachelor's degree in economics from Arizona State University.
Ari Berger is Chief Technology Officer at Hillcrest. He brings over a decade of commercial experience with a track record of deploying new electrification technologies and go-to-market strategies. In 2015, he founded NIG Systems Ltd. in Israel, which specializes in custom high performance control systems design. Prior to this, he previously worked for Bental Industries, a leading motor manufacturer. He holds a master's degree in system control engineering from the Technion – Israel Institute of Technology.
Samuel Yik is CFO at Hillcrest. He is a Chartered Professional Accountant (CPA, CA) with a diverse business background and over 25 years of public company experience in industrial sectors including natural resources, technology, and transportation. Mr. Yik also has extensive international hands-on management experience in senior financial, commercial, and operational roles in companies with market capitalization ranging up to over $2 billion, including 11 years with Methanex Corporation. Mr. Yik brings over 10 years of CFO experience in managing companies publicly listed in Canada and the USA. He holds a Bachelor of Commerce degree from the University of British Columbia and obtained his CA designation while articling with KPMG.
Investment Considerations
Hillcrest in June 2022 filed a patent application for a simplified EV charging solution.
The company in April 2022 published a technical white paper documenting the benefits of its silicon carbide inverter technology.
Hillcrest has completed its strategic exit from the fossil fuel business to focus on clean energy technologies.
The global power inverter market is expected to reach a value of $95 billion by 2028, driven by increasing demand for EVs, energy generating wind turbines and solar-powered photovoltaic systems.
Additional Resources