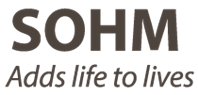 SOHM Inc. (OTC: SHMN) is a generic pharmaceutical manufacturing and marketing company with a vision of "Globalè Prospèro" (Global Prosperity). SOHM was founded in 1998 and is headquartered in Chino Hills, California.
The company's primary goal is to create and produce cutting-edge generic medications that span a wide range of treatment areas, all while ensuring top-tier quality and keeping prices affordable. SOHM is dedicated to fully complying with all relevant regulatory prerequisites and upholding the most rigorous industry benchmarks, including the guidelines set forth by WHO-CGMP and USFDA.
Achievements and Milestones
SOHM is a recognized generic pharmaceutical manufacturer, with production and marketing of generic drugs covering all major treatment categories. SOHM also markets innovative formulations and packaging for various therapeutic segments, such as cosmeceuticals, nutraceuticals and OTC oral dosage formulations, with operations spanning India, the Philippines, Uganda, the U.S., the UK and the EU.
SOHM successfully launched a unique and innovative Salic-2 face wash, FōHM by SOHM, during the Oscar after party in Hollywood. The innovative Salic-2 offering in translucent gel form is marketed as an acne medication in the U.S. cosmeceutical market.
With proficiency in both manufacturing and marketing, SOHM stands out. The company holds licenses for producing over 300 products and has established distribution partnerships with firms in the United States, the Philippines and Uganda. Additionally, SOHM's repertoire includes the launch of an innovative protein supplement, I-Prolec, featuring a distinct composition—a first-of-its-kind in India.
In 2012, SOHM gained recognition as "the most emerging company in the recent past" at the National Integrated Medical Association Conference. The company's growth was underscored by its inclusion in the roster of 'Fastest Growing Public Companies' according to the Orange County Business Journal.
SOHM Today
SOHM brings all of its expertise and market knowledge toward a new vision. The company continues to develop, manufacture and market generic pharmaceutical drugs for various treatment categories. It offers its products in various dosage forms, including tablets and capsules, creams and topicals, ointments and liquids. The company also provides anti-arthritic/analgesics, dermatological drugs, gastrointestinal and respiratory drugs, biotechnology products, anesthetics, immunosuppressive agents and other various treatments. In addition, it offers a skincare line that includes dry dermatoses, mixed skin infection, acne vulgaris and seborrheic dermatitis products.
SOHM markets its products directly and through partner alliance agreements to drug wholesalers, mass merchandisers, chain drug stores and mail-order pharmacies primarily in the U.S. and has previously done business in the Far East, Africa and Southeast Asia. The company is working with its alliance partner in the African continent and Latin American countries.
SOHM has developed a comprehensive marketing strategy encompassing a diverse range of tactics to promote all products. SOHM uses the power of digital marketing channels, social media campaigns and targeted advertising to significantly enhance awareness and recognition of product offerings.
All distribution networks are strengthened through valuable partnerships. SOHM has gained access to the extensive U.S. market through a strategic alliance with different wholesalers catering to C-stores and retailers. The company has likewise partnered with a distribution firm that holds a remarkable network of more than 4,500 independent pharmacy accounts.
Additionally, a strong partnership with a prominent distribution network in New Jersey enables SOHM to facilitate nationwide distribution to big distribution houses, hospitals and retail chain stores which include but are not limited to Walmart, Publix, Sam's and many more retail giants, thus extending the company's market presence.
SOHM Long-Term
A report by Grand View Research estimated the global nutraceuticals market at $291.33 billion in 2022 and forecasts expansion at a compound annual growth rate (CAGR) of 9.4% from 2023 to 2030. The report states primary factors driving the market growth are preventive health care, increasing instances of lifestyle-related disorders, and rising consumer focus on health-promoting diets. Additionally, increasing consumer spending power in high-growth economies is projected to contribute to the growing demand for nutraceutical products.
Grand View valued the global NSAID market at $19.55 billion in 2021 and forecast it would expand to nearly $30 billion by 2030, marking a CAGR of 5.36% for the period. Projected growth is attributed to factors like the rising prevalence of chronic pain across the world, coupled with a growing global geriatric population. In addition, increasing demand for OTC NSAIDs and the rising adoption of NSAIDs in treating headaches, migraine, toothaches and menstrual pain is expected to boost market growth.
Fortune Business Insights estimated that the global cosmeceuticals market was worth $54.57 billion in 2022 and projects the market will grow to a value of $96.23 billion by 2029, marking a CAGR of 8.4% during the forecast period. The report credits the projected growth to the prevalence of skin disorders around the world and the inclination of dermatologists to prescribe or recommend these products as compared to other treatments.
SOHM envisions a future where it evolves into a prominent global corporation, expanding its reach across international borders while upholding its fundamental core values. The company aspires to extend its export portfolio to encompass 11 countries, showcasing a robust international presence.
Aiming for financial stability, SOHM is committed to maintaining sufficient working capital to support its growth endeavors. The company's forward trajectory involves strategic collaborations, mergers with diverse brands and a focused approach to business expansion through vertical integration and a balanced mix of organic and inorganic strategies.
In this pursuit, SOHM is dedicated to establishing its proprietary network of partners within the over the counter (OTC) sector. Furthermore, the company seeks heightened recognition within crucial therapeutic domains, including oncology, HIV, cardiovascular health, diabetes care and skincare-dermatology, solidifying its prominent standing in these pivotal segments.
Management Team
Baron Night is CEO, President, and Director at SOHM Inc. He has over 40 years of experience in various industries with extensive contacts in emerging markets. His leadership and track record are great assets to the company as SOHM continues to strengthen its position and develop large-scale distribution of generic drug lines.
David Aguilar, Ph.D., is the COO of SOHM. He has 22 years of experience in the pharmaceutical industry, including multiple research positions and scientific publications. He has an extensive background in pharmaceutical Chemistry Manufacturing and Controls (CMC), as well as quality assurance experience in preclinical and Investigational New Drug (IND) application filings of allogeneic cell-based therapies. He has a deep understanding of regulatory and clinical pathways, coupled with an extensive scientific and technical background in the fields of pharmaceuticals, biopharmaceuticals and gene editing tools research.
Dr. Krishna Bhat, MD PHD, FACC, has a cardiology practice of over 35 years in the field of Clinical and Interventional Cardiology. He is a recipient of the 2021 Hall of Fame Award from the American Heart Association, which was awarded in recognition of his commitment to excellence in the field of Cardiovascular Care through his leadership as an outstanding physician, researcher, and educator. He is also a recipient of the Miles Canada Fellowship Award and the J. Louis Levesque Fellowship Award from Montreal Heart Institute in Montreal, Canada.
Dewey Rushing is a Senior Compliance Remediation and Quality Professional with over 30 years of experience in Quality Assurance and cGMP Compliance for products regulated by the U.S. Food and Drug Administration (FDA). He served as a trained Consumer Safety Investigator at the FDA and Instructor at the Los Angeles District. He has in-depth knowledge in technology transfer of biologics and pharmaceutical products, as well as validation of manufacturing equipment, facility cleaning and critical utility systems maintenance. He has an extensive background in auditing GMP facilities, implementing quality systems and performing gap assessments of manufacturing processes and facilities. He has also directed remediation projects in response to federal compliance audit observations.
Sowmya Jacob, MBA-PGP, possesses over a decade of accomplished and evolving expertise in human resources management, along with manufacturing and operations management. She earned an MBA, complemented by advanced marketing certifications. Demonstrating a track record of achievement, she excels in cultivating collaborative work environments and orchestrating transformative changes that lead to heightened productivity. With adeptness in business analysis, she has occupied senior managerial roles, showcasing her mastery. An engaged participant in professional circles, she maintains active memberships in SPHR and CHRP.
Investment Considerations
In August 2023, SOHM signed an LOI with CGA Intellectual Holdings Inc. to acquire disruptive stem cell technology and patents.
The company announced in July 2023 it had closed on the needed financing for its various ongoing projects.
SOHM announced in April 2023 it had signed an exclusive distribution agreement for its latest product, the anticonvulsant Levetiracetam.
The company in March 2023 introduced its new topical skincare line of products.
Additional Resources