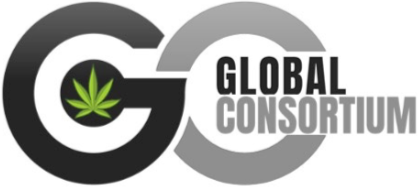 Global Consortium, Inc. (GCGX) is a diversified cannabis holding company that recently acquired several companies in the cannabis space. Headquartered in Florida, Global Consortium is expanding its reach nationwide with several subsidiaries, partnerships and licensing agreements. Golden Consortium reported over $600,000 in sales in the quarter ended September 30, 2018, and over $2 million in CBD product sales for 2018.
Among Global Consortium's assets are the following:
Infused Edibles has been selling a wide selection of specialty, CBD-infused edible products including gummies, baked goods, fruit and nut mixtures, savory and spicy dried fruits and jerky, and cannabidiol oils for over 13 years. Infused Edibles has received 17 first place awards for its dedicated line of U.S. grown, CBD isolate-infused food products. Infused Edibles operates out of a 6,000 square foot building, servicing 400 stores with dedicated sales reps and eight distributors in 15 states.
Infused Oils is a northern California company that produces a premium, 100 percent solvent and pesticide-free cannabis distillate that delivers potency, purity and flavor to medical cannabis patients. Infused Oils uses state-of-the-art CO2 supercritical extraction methods to preserve the delicate cannabinoid and full spectrum terpene profiles of its medical grade oil. Produced from uncommon, boutique cannabis strains that are micro-grown and hand trimmed, Infused Oils creates natural, medicinal cannabis extracts that are strain specific THC and CBD oils of premium quality.
America's first Cannabis Mall, under construction in the Sacramento, California, area, is designed to house cannabis manufacturing, distribution, delivery, retail, testing and cultivation – all under one 64,000 square foot building that showcases various cannabis operations from seed to shelf. The Cannabis Mall will house the largest manufacturing facility of THC and CBD distillates and edibles believed to be operational in the United States. The testing lab at the Cannabis Mall will service outside cannabis vendors as well as all products manufactured there. The distribution space will be leased to a 3rd party with a 50 percent revenue share for Global, while all of Global's products will be distributed free.
Global Consortium recently entered into a Letter of Intent with MJ Munchies, Inc., a subsidiary of Nightfood Holdings, Inc. (OTC: NGTF), for an exclusive license to manufacture and distribute marijuana and CBD-infused products under the Half-Baked(TM) mark owned by MJ Munchies. The LOI includes provisions for monthly royalty payments, sales and growth thresholds, and a distribution of proceeds if, and when, the Half-Baked brand is ever sold to a third party.
Global Consortium has also received a weekly order, worth a minimum of $50,000 per week, from the only licensed delivery company servicing the Lake Tahoe, Nevada, area. Over 30 million people live in and visit the Lake Tahoe area, which has no recreational dispensaries. As part of the deal, all of Global's product lines – Infused Edibles, Indulge Oils and any other products produced – will be offered by the delivery company.
Management
Director, CEO and President Matthew Dwyer has been working in the securities industry since 1986 when he began his career working for Donaldson, Lufkin, and Jenrette. Dwyer went on to hold several securities licenses until 1991 when he ventured off on his own. He has worked in all sectors of the industry from owning an Investors Relations company with one of the first call rooms to working on reverse mergers and debt financing. Dwyer has a well-versed working knowledge of the securities industry, working with both OTC and SEC reporting companies.
Director and incoming President Manuel Losada has over 30 years of healthcare industry experience dedicated to building and achieving profitability and growth. His extensive background includes medical/surgical and device manufacturers, distribution and supply chain, group purchasing organizations, pharmaceuticals and medical product delivery systems. Losada holds a proven track record of successful mergers and acquisitions, business development, and long-range planning for Fortune 500 and multinational companies. He is an energetic professional with exceptional analytical, organizational and people skills, strong personal ethics and integrity. Dwyer is a highly organized team-builder with strong leadership experience and excellent communication skills.
Andrew Moll, Independent Director, has worked as a sales rep for approximately 25 years calling on all types of stores including specialty, resorts, sporting goods, casinos, major department stores and mass merchants. Moll worked in private label production overseas and domestic for NASCAR, Wal-Mart, Coca Cola, Six Flags, Disney, Universal Studios, Sea World, and Hard Rock. In addition, he spent 10 years working with U.S. retailers and apparel brands to secure overseas production with factories in Central and South America as well as China, India, and Pakistan. Moll spent the last 8 years as vice president of sales for a resort athleisure company.
Tom Roland, Chief Operating Officer, is the founder of Indulge Oils. Roland has built a strong reputation in the business over the past 5 years for producing a superior product and delivering on time. He will operate the Cannabis Mall and all manufacturing for both the edibles and distillates departments. Roland is a proven entrepreneur experienced in building profitable companies and has a passion for entrepreneurship, developing innovative approaches to industry challenges, and building vibrant company cultures. He accelerates development and deployment of solutions while maintaining profitable growth. Roland also serves as an advisor to several start-up ventures and continues to empower teams though his provocative leadership.
Marc Adesso, Securities Counsel, of Waller Lansden Dortch & Davis, LLP, is recognized for his work on securities regulation and corporate governance. He has established a national practice counseling issuers, conducting mini-IPOs under Regulation A+ of the JOBS Act, which currently allows companies to raise up to $50 million per year from the general public. Adesso is a key member of the firm's blockchain and cryptocurrency practice and is lauded as one of the world's top attorneys in the area of registered offerings of cryptocurrencies such as ICOs. In recognition of his national reputation in the space, as well as being Tennessee's only veteran cannabis attorney, Adesso chairs the firm's legalized cannabis practice which counsels clients on the rapidly changing landscape facing the cannabis industry.