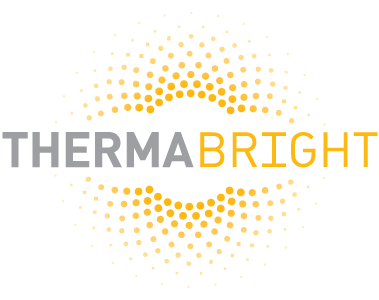 Therma Bright, Inc. (TSX.V: THRM) (OTC: THRBF) is a medical device technology provider focused on addressing dermatological needs in the multi-billion-dollar cosmeceutical industry. The company's effective, non-invasive and pain-free skin care is based on proprietary technology which has received Class II medical device status from the U.S. Food and Drug Administration.
Therma Bright's portfolio includes products, devices and treatments that have both cosmetic and medicinal or therapeutic benefits, such as for relief of pain, itch and inflammation resulting from more than 20,000 types of insect and marine life bites and stings, including bees, wasps, hornets, mosquitos, black flies and jellyfish.
The Company's current focus is to market its products online through various social media networks, and to eventually re-establish relationships with major North American and Global retailers.
Products
The company currently has two products on the market and another in the research and development phase:
InterceptCS™ is a thermal therapy device for the treatment and prevention of cold sores caused by the herpes simplex Type 1 virus*. Symptoms typically include sores around the mouth and lips which InterceptCS™ treats by application of controlled topical heat with no risk of burning the skin. When used at the first sign of an oncoming cold sore application of InterceptCS™ can prevent symptoms from developing. Infrared energy and light from the device penetrate the skin killing cells infected with the virus.
InterceptCS™ is available without prescription and comprises a battery powered ergonomic hand-held unit and a disposable single-use treatment activator. Therma Bright has completed prototyping of multi-use activators for InterceptCS™. The company plans to bring to market 5, 10 or 20 multi-use activations at prices that will offer customers greater value than the current single-use activator.
The other Therma Bright product currently under development is TherOZap™, a next generation thermal therapy device powered by the company's core technology, which is approved by the FDA as a Class II medical device for the relief of the symptoms of insect bites. Therma Bright is testing a new easier-to-use prototype of the device for effectiveness against Zika virus and other diseases carried by mosquitos. Once the technology proves effective, Therma Bright intends to seek regulatory approvals and extend the prototype enhancements to a new commercial version of TherOZap™.
Cannabis
Therma Bright is also conducting research and development on a unique thermal therapy device that would incorporate medical grade cannabis or cannabidiol ("CDB") sourced from hemp as a cream or gel to provide relief of back, knee and other joint pain. In preparation, the company has incorporated a wholly owned subsidiary to hold any technology for use or application of cannabis. Once approvals are secured, the company plans to sell the device through licensed cannabis producers or retailers across Canada and in international markets where use of cannabis has been legalized. The company has initiated trademark and patent protection for its thermal therapy technology incorporating medical cannabis. Therma Bright has indicated it will seek an acquisition to help further development of this product.
Market Opportunity
A report by market intelligence firm Mordor Intelligence put the global cosmeceuticals market at a value of nearly US$47 billion in 2017 and projects it to be worth more than $80 billion by 2023, growing at a rate of almost 9.5 percent annually. Medical research estimates that somewhere between 20 percent and 40 percent of the population suffer occasional cold sore outbreaks. In Canada those figures would mean five to 10 million people, and in the U.S. some 40 million to 80 million, with recurring cold sores, representing a substantial potential market for Therma Bright.
Management
Rob Fia serves as Therma Bright chairman and CEO. Fia has extensive contacts in the investment community and the financial sector as well as knowledge of various Canadian stock exchange listing processes and requirements. His 18 years in the investment business has included equity research and advising promising early stage companies on corporate finance. Therma Bright CFO Victor Hugo is a senior financial analyst at Marrelli Support Services Inc., for which he provides CFO, accounting, regulatory compliance, and management advisory services to companies listed on the TSX, TSX Venture Exchange and other Canadian and US exchanges.
**Based on double blind placebo study, the InterceptCS™ is approved by Health Canada for the claim "For prevention of cold sores when used within 3 hours of the onset of the prodrome." The InterceptCS™ is not approved by the United States FDA or any claim of clinical indication, clinical efficacy, and/or cure or prevention of disease.
Investment Considerations
Delivers effective, non-invasive, pain free skin care through its proprietary thermal therapy device technology
Products approved by FDA and Health Canada as Class II medical devices
Current product InterceptCS™ treats cold sores by application of controlled topical heat with no risk of burning the skin
Current product TherOZap™ relieves pain, itch and inflammation of more than 20,000 types of insect and marine life bites and stings
Future product now in R&D will incorporate thermal therapy device with medical cannabis or CBD gel, cream or salve
Completed full IP review of patents, trademarks, and regulatory approvals for thermal therapy technology
Global cosmeceuticals market projected to be worth more than $80 billion by 2023