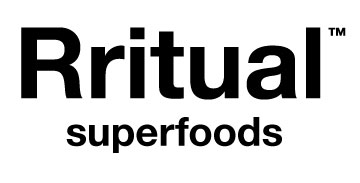 Rritual Superfoods Inc. is a private company founded in 2019, whose declared purpose is to help people meet the demands of modern life with style and ease by incorporating functional mushrooms, adaptogens and superfoods into their diets.
The company manufactures premium plant-based products such as small-batch elixir powders, and each product features mindfully selected medicinal mushrooms and adaptogenic herbs. Pursuing customers with various need-states, Rritual offers products that fit every lifestyle.
Suite of Premium Rritual(TM) Products
Rritual recently announced the launch of its suite of premium functional mushroom and adaptogenic elixirs. These elixirs were developed by a leading team of scientists, doctors and experts across the wellness industry, under the guidance of Rritual Chief Commercialization Officer Stacey Gillespie.
The initial product line includes:
Chaga (immune booster) – Full of bioactive polysaccharides, Rritual's Chaga blend combines the Chaga mushroom with Eleuthero root for optimal immune system benefits.
Lion's Mane (brain booster) – Designed to support cognitive function and brain health, Lion's Mane is paired with Rhodiola root. The elixir can also help the body manage stress.
Reishi (stress support) – Rich in polysaccharides, triterpenes, amino acids and fatty acids, the Reishi blend is infused with Ashwagandha root. This combination aims to help the body and mind fight anxiety, with long term effects that may improve quality of sleep for those with restless minds.
Rritual CEO David Kerbel noted that the company is proud to bring together age-old mushroom consumption practices and data-backed research to create new formulas that meet the needs of modern consumers. "Whether to relieve stress, increase mental output or boost immunity, we want to be a trusted and effective component of a consumer's daily health and wellness routine," he added.
Rritual Timeline
According to its investor presentation, Rritual has already fulfilled most of the milestones it set for Q1 and Q2 2020 as part of its growth and development timeline. So far, the company has completed formulation R&D, product line development, test marketing, brand development, logistics partnerships and agreements, initial distributor partnerships, seed financing and the phase one launch of its product suite.
Rritual E-Commerce Rollout Strategy
The company's strategy for e-commerce rollout success consists of direct-to-consumer (D2C) sales through the use of multiple online platforms and through team connections to facilitate rapid expansion within the market.
In the first stage, Rritual will use its own website and Amazon to facilitate its D2C initiative, followed by leveraging its team connections to sell products through planned specialty e-commerce channels such as Costco, CVS, Walmart, and Vitacost using preexisting relationships.
Brick-and-Mortar Rollout Strategy
Using partnerships already in place with The Jet Collective and leveraging the preexisting connections of its team for direct discussions with global retail brands, Rritual's brick-and-mortar strategy features a two-stage rollout that targets 15 leading retailers.
In the first stage, Rritual will launch with four non-competing chains with a shared best practice agreement already in place. In stage 2, distribution will advance to additional retail establishments.
Market Growth Outlook
As it is yet in its early stages, the functional mushrooms market is rife with opportunities for growth. At this time, no dominant brand is in place, and there remains an absence of a premium brand to lead the category.
The entire functional food market is currently valued at more than $275 billion, with global shifts supporting wellness and a 7.9% CAGR forecast through 2025. Demand for functional mushrooms is also growing, with a forecast rise from $23 billion to $34 billion by 2024 as a result of growing popularity due to the superfood's unique properties that have been shown to boost immunity, cognitive function and more. The worldwide functional mushroom market is projected to exceed $50 billion by 2025, with recent data indicating an increase in demand for key mushroom varieties of up to 800%.
Management Team
David Kerbel, CPC, is CEO of Rritual and has over 30 years of senior experience in retail, brokerage and CPG industries. From 2008 to 2011, Kerbel served as Senior Vice President of Sales for Celsius Holdings Inc., helping that company achieve a number of important milestones. During his tenure, Celsius grew its retail sales from $400,000 to a multimillion-dollar figure, developed nationwide representation with CROSSMARK Inc. and established distribution with industry giants such as 7-Eleven, Ralph's, C&S, Costco, BJ's Wholesale, CVS, Walgreens, Walmart, Rite Aid, Target, Duane Reade and Stop & Shop. In total, Celsius' new distribution stemming from Kerbel's direct efforts led to $36 million in incremental sales in 2010 alone. He also implemented new procedures that led to a 10 percent reduction in operating expenses. Kerbel brings tremendous experience to the Rritual team, as well as vital relationships with industry leaders such as Walmart, Costco, Kroger, Walgreens, CVS, 7-Eleven, Safeway, Publix, Sprouts and more.
Warren Spence is the COO and a Director of Rritual. He has over 25 years in the food and beverage industry. His roles within the industry have included senior positions with brands like Red Bull and Olivieri. His specialization is in supply chain and operations systems. He was appointed Head of Supply Chain for Nude Beverages in 2019.
Stacie Gillespie is CCO and Director of Formulations for Rritual. She has over 25 years of leadership in the branding and product strategies used by wellness companies. She has leveraged this expertise for companies such as Aura Cacia, MegaFood and Gaia Herbs. She is the creator of multiple award-winning consumer health products.
Sarton Molnar-Fenton is Vice President of Sales-USA for Rritual. She started her career with Vitamin Water, with other large companies under her belt, including Danone, as a District Manager. She worked with Nestle on its Tribe Hummus brand and played an integral part in relaunching the brand, gaining category share and establishing product development partnerships with companies like Trader Joe's. She also played a key role in launching the Hydralyte brand in the United States.
Scott Naccarrato is the company's Vice President of Sales-Canada. He is experienced in sales with a deep connection in retail. Recently, he worked with Nutiva, assisting in the pioneering of Organic MCT oil, healthy fats and the plant-based protein categories. He is data-oriented in his approach, which has resulted in over $100 million in sales and double-digit year-over-year growth for the brands of which he has been a part.