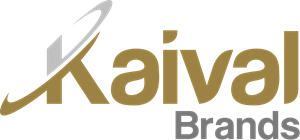 Kaival Brands Innovations Group Inc. (KAVL) is focused on growing and incubating innovative and profitable products into mature, dominant brands. It aims to develop internally, acquire or exclusively distribute these products, helping them grow into market-share leaders by providing superior quality that is recognizable in their individual industries.
Formerly known as Quick Start Holdings Inc., the company changed its name to Kaival Brands Innovations Group Inc. (also known as Kaival Brands) in July 2019. Headquartered in Grant, Florida, the company commenced business operations on March 9, 2020.
Bidi™ Stick – Revolutionizing the Vaping Experience
On March 9, 2020, Kaival Brands entered into a partnership with Bidi Vapor LLC. The latter granted Kaival Brands exclusive global distribution rights for the innovative Bidi™ Stick.
Bidi™ Stick is a completely self-contained disposable product that is tamper-proof and recyclable. The innovative product is made from high-quality components and equipped with a long-lasting battery and class A nicotine. Its product engineering also includes a sensitivity control system, along with a proven mechanism designed to help identify and eliminate counterfeit products.
Available in 11 flavors, the Bidi™ Stick offers a premium vaping experience for adult consumers only. From its packaging design to its marketing strategies, Bidi Vapor makes sure that everything is compliant with government regulations.
On March 31, 2020, Kaival Brands partnered with QuikfillRx Digital as a digital service provider to help promote and commercialize the Bidi™ Stick. As a direct result of the partnership, Kaival Brands received back-to-back orders for the vaping device, totaling approximately $135,000, from sizable national convenience chains.
On September 8, 2020, the company announced that Bidi Vapor had submitted its Premarket Tobacco Product application (PMTA) to the U.S. Food and Drug Administration (FDA) for review. In total, over 285,000 pages of research, studies and surveys were submitted to support the application of Bidi™ Stick's 11 variants.
"We are confident that, upon review, the FDA will authorize Bidi Vapor's Bidi™ Stick for continued marketing in the United States," Niraj Patel, President and CEO of Kaival Brands, stated in a news release (http://nnw.fm/unAyG).
Bidi Vapor is an industry leader in recycling – a position that was furthered through the creation of the Bidi Cares Initiative. The program encourages users to recycle their used Bidi™ Sticks instead of trashing them. As motivation, Bidi Vapor offers a free Bidi™ Stick for every 10 used devices recycled by a consumer. Kaival Brands is the exclusive recycling provider for the initiative.
Partnership Impact and Market Outlook
Bidi Vapor is a related party to Kaival Brands, as it is owned by Kaival Brands CEO Nirajkumar Patel. Patel is also the majority stockholder of Kaival Brands, placing both entities under common control.
The partnership has already had a positive impact on Kaival Brands, helping the company expedite growth, as evidenced by its Q3 financial results. According to Kaival Brands' consolidated fiscal results for the quarter that ended on September 15, 2020, the company reported a 44% quarter-over-quarter increase in revenues to $32.4 million.
The positive results are primarily an effect of Bidi™ Stick distribution amid the growing worldwide demand for high-quality vape products, as Patel explained in a news release. "Our focus now is to continue to increase revenues by increasing Bidi Vapor's market share in the vaping industry," he added.
Internationally, Kaival Brands has already taken steps to expand distribution of the Bidi™ Stick into Guam, Canada, the European Union, the United Kingdom, Australia and New Zealand.
To this end, the company has set up a market engagement and sales force to reach a higher volume of retail and wholesale customers. It also created a dedicated customer support team to provide high-quality service and an enhanced customer experience.
Kaival Brands is dedicated to developing innovative and viable options for adults who use tobacco and vape products and want a premium experience. The company wants to set higher standards to transform perceptions and elevate consumer experience in the vape and CBD industries, with a goal of increasing market share in the ever-growing vaping industry. In 2019, the reported global market for the vaping industry alone was $12.4 billion. These forecasts indicate a potential CAGR of 23.8% through 2027.
Acquisition of International Patent Portfolio Relating to Synthetic Nicotine
On September 28, 2020, Kaival Brands announced its entry into a patent contribution agreement through which it will acquire exclusive rights to an international patent portfolio concerning full customization of certain isomeric properties of synthetic nicotine. The company formed a new wholly owned subsidiary, Kaival Labs Inc., to own and develop the patent.
Per the news release, the U.S. patent and international patent applications protect the utilization and creation of controlled preparations of synthetic nicotine that are greater than 99.5% pure with specific ratios of (R, S, and R-S)-isomers for cessation purposes. As such, the product will meet the purity requirements described for nicotine in the United States of America's USP monograph.
"The science behind these patents has discovered that within the nicotine molecule the S-isomers control the addictive properties, whereas the R-isomers control the beneficial qualities of the nicotine that a user enjoys," Niraj Patel, CEO of Kaival Brands, stated in announcing the acquisition. "Pursuant to the agreement, Kaival Labs will own the patented science to create a pure, yet non-addictive synthetic nicotine for the development and production of smoking cessation and nicotine replacement therapy products."
Kaival Brands Reports Record Financial Results for Q3 2020
On September 15, 2020, Kaival Brands announced its financial results for the fiscal quarter ended July 31, 2020. With the company reporting $32.4 million in quarterly revenues, Kaival's total revenues for the first nine months of fiscal 2020 reached nearly $54.9 million, up from no revenues in the same period of the prior fiscal year.
Among other highlights, the company's net income for the three-month period totaled $2.6 million, compared to a net loss of approximately $27,000 for the third quarter of fiscal 2019. This momentum was supported by a cash balance of approximately $2.7 million as of July 31, 2020.
Looking ahead, national distribution channels are being established for future growth, and the company's products are currently in thousands of retail and convenience store locations.
"We had an extremely busy and fruitful third fiscal quarter. We experienced a rising demand for our exclusively distributed premium product, the Bidi™ Stick. Our sales growth is occurring mostly organically through smaller distribution channels and wholesalers," Niraj Patel, president and CEO of Kaival Brands, stated in the news release. "Now in the fourth fiscal quarter, we are more closely focused on expanding our distribution into large national retailers and convenience chains."
Cancellation of 300 Million Shares of Common Stock
In August 2020, the company canceled 300 million shares of common stock, marking a 52.1 percent reduction in its issued and outstanding shares of common stock (http://nnw.fm/W7s9T). Currently, the company's outstanding common shares total 277,282,630. The cancelation was done in exchange for three million shares of Series A Preferred Stock. The Series A Preferred Stock cannot be converted before November 2023, barring any event that may trigger early conversion.
According to Patel, this move will benefit all shareholders and help maintain stability of the market pricing of remaining common stock. The overall goal is to increase value for long-term investors.
Management Team
Nirajkumar Patel is the CEO, CFO, President, Treasurer and Director of Kaival Brands and owner of Bidi Vapor LLC. In 2004, Patel received a Bachelor of Science in pharmaceutical sciences from AISSMS College of Pharmacy in Prune, India. He moved to the United States in 2005, and he continued his education at the Florida Institute of Technology, where he graduated in 2009 with a master's degree in medicinal and pharmaceutical chemistry. He currently holds a Six Sigma Black Belt Certification.
Eric Mosser is the COO, Secretary and Director of Kaival Brands. Mosser attended Arizona State University, where he studied business management. In 2004, he graduated from Rio Salado College with an associate degree in applied science in computer technology.
Investment Considerations
Kaival Brands Innovations Group Inc. promotes innovative brand solutions. It is currently the exclusive global distributor for the first eco-friendly vapor product on the market, Bidi™ Stick.
Manufactured by Bidi Vapor LLC, the Bidi™ Stick stands to revolutionize the vaping experience. It is a completely self-contained, disposable and recyclable product made with high-quality components and innovative technology.
On September 8, 2020, Kaival Brands announced that Bidi Vapor LLC had submitted its Premarket Tobacco Product application to the U.S. Food and Drug Administration.
Kaival Brands is also working to expand distribution of the Bidi™ Stick internationally into Guam, Canada, the European Union, the United Kingdom, Australia and New Zealand.
The partnership with Bidi Vapor has helped Kaival Brands expedite its growth, as the company reported $32.4 million in revenue for the fiscal quarter ended July 31, 2020.
Kaival Brands recently announced its entry into a patent contribution agreement through which it will acquire exclusive rights to an international patent portfolio concerning full customization of certain isomeric properties of synthetic nicotine
Kaival Brands Innovations Group Inc. Website