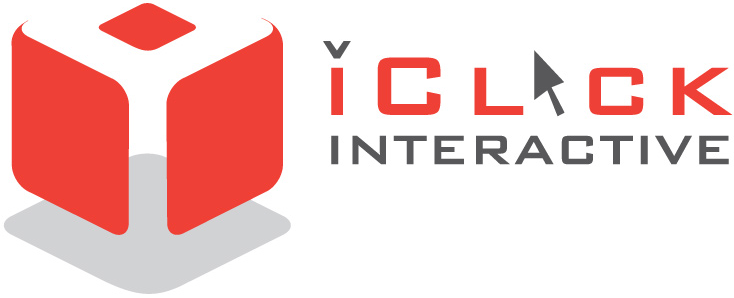 iClick Interactive Asia Group Ltd. (NASDAQ: ICLK)
is an independent online marketing and enterprise data solutions provider connecting worldwide marketers with audiences in China. Built on cutting-edge technologies, iClick's proprietary platform possesses omni-channel marketing capabilities and fulfills various marketing objectives in a data-driven and automated manner, helping international and domestic marketers reach their target audiences. Headquartered in Hong Kong, iClick operates in 10 locations worldwide, including Asia and Europe.
iClick aims to become a fully integrated Enterprise and Marketing Cloud Platform in China, providing clients a full consumer-cycle solution. This is facilitated by two pillars' growth strategy through two business segments: Marketing Solutions and Enterprise Solutions.
Marketing Solutions
Using data and AI-driven technology to help brands efficiently identify, target and acquire the right customers
As the leading programmatic marketing platform in China, iClick's proprietary platform collects a wealth of data from multiple sources to precisely reach the right audience at the right moment, on the right channel and right device. Cross-screen search solutions capture critical micro-moments when users proactively search for what they need. This multi-dimensional approach to marketing allows iClick to effectively understand internet users and exponentially widen target audiences for its brand clients. Multiple monetization models available in the Marketing Solutions segment allow iClick to serve its clients in several ways, such as audience targeting.
Data-driven marketing is indispensable to marketers targeting specific audiences in China. More than 825 million internet users in China are anonymously profiled on iClick's platform, which boasts cross-channel and cross-screen capabilities.
Enterprise Solutions
Enabling brands to efficiently manage their consumers through online and offline data integration and analysis, increase the repurchase rate, and enhance consumers' loyalty
iClick's Enterprise Solutions segment addresses enterprise needs in China, particularly focusing on "smart retail," an expanding and innovating market involving the combination of online and offline consumers' behavioral information. Enterprise Solutions support detailed profiling of customers, which facilitates data-driven business strategies, enhances business processes at various levels, and increases operational and marketing efficiency.
Enterprise Solutions leverages iClick's proprietary platform that incorporates Artificial Intelligence (AI) to learn, build and store knowledge, enabling accurate predictions about consumer behavior that ultimately provide marketing solutions derived from the large amount of available data.
Through a strategic partnership with Tencent, iClick's Enterprise Solutions presents strong recurring revenue streams with tremendous opportunities to upsell multi-national corporations (MNCs). Tencent's proprietary API connection enables brands to build 360-degree consumer profiles based on the collection and integration of purchased behavioral information from online and offline touchpoints, including WeChat Mini Programs, WeChat Payment, WeChat Work and more.
As iClick continues to provide integrated marketing and smart retail solutions targeting Chinese consumers, the company believes Enterprise Solutions has strong long-term growth potential and will become a major gross margin contributor in the future.
Partnerships
In 2019, iClick established various agreements and partnerships with a number of leading southeast and northeast Asian companies for regional diversification and in 2020 is focused on continuing to develop additional partnerships and new business models globally. Many of the world's top companies are leveraging iClick's proprietary data platform to precisely identify and reach out to core target audience groups in China.
The company's partnerships include:
A tri-partnership with BTG WELINK, an online retail services arm of Beijing Tourism Group ("BTG"), and Tencent Holdings Ltd., China's leading provider of internet value added services. As part of this partnership, iClick applies its upgraded solutions to build a private DSP (Demand Side Platform) system for BTG. Using Tencent's big data advertising platform, iClick can assist BTG to develop precision marketing campaigns.
An Advertising Agency Authorization Certificate from Baidu Inc. (NASDAQ: BIDU), under which iClick is designated the authorized agency for native advertising of Baidu's news feed ads. Native advertising is a consumer-friendly, non-disruptive advertising format that has gained rapid popularity among advertisers in recent years. Native advertising and creative marketing content have become a more effective marketing method among the Chinese young consumers. In 2019, the native advertising sector was estimated to have an around 53.5% share of the online advertising revenue, according to Statista.
A joint-venture partnership with VGI Global Media Plc (VGI.BKK), Thailand's No. 1 online to offline (O2O) solutions provider across advertising, payment and logistics platforms, which enables brands in Southeast Asia to capture the multi-billion-dollar Chinese consumer market through a range of technology-driven marketing solutions.
Case Study: Armani Hotel Dubai
Dubai has been gearing up to welcome the growing wave of Chinese visitors. Chinese nationals are eligible for a 30-day visa-on-arrival into the UAE, which gives Chinese travelers tremendous convenience. In light of this, Armani Hotel Dubai set the objective to increase its sales in this market.
The challenge: What Aarmani Hotel Dubai lacked in executing this goal was insightful understanding of Chinese travelers in particular the demographics that were likely to be attracted to the hotel. Challenged by the huge differences in the business practice, unique culture and language barrier in running digital campaigns in China, Armani Hotel Dubai turned to iClick's know-how and expertise to guide its campaign to success and meet its sales goal.
The solution: iClick tailored an optimal solution for the hotel to increase brand awareness and booking rate from China – which is the key market for the hotel – and successfully assisted Armani Hotel Dubai in reaching its target Chinese audiences by using China's most popular mobile and internet sites, including WeChat and Weibo, to improve reach and booking potential.
The results: Due to iClick's unrivaled technological and execution strengths, Armani Hotel Dubai's ads were delivered in an omnichannel manner, raising brand awareness and garnering interest between Chinese consumers. Subsequently, Armani Hotel Dubai saw a surge in conversion rate.
During the campaign, the Armani Hotel Dubai brand was connected with 87% of Chinese mobile users.
Award-winning Provider
iClick, a Deloitte Technology Fast50, has received multiple industry awards from the international marketing community. The company is committed to helping clients access digital China with its omni-channel, data-driven marketing solutions that deliver uniquely sharpened marketing capabilities and outstanding advertising results.
Most recently, iClick subsidiary OptAim (Beijing) Information Technology Co., Ltd was recognized by Tencent Ads as a 2019 Gold Service Provider. Tencent Ads also named OptAim the winner of three major annual awards for the second half of 2019: "Outstanding Contribution of the Year," "Best Technology & Data Application Award," and "Best Branding Awards."
In November 2019, company co-founder and CEO Sammy Hsieh was chosen as the winner of the "EY Entrepreneur of The Year China 2019 Award in Technology Category," an award recognizing his entrepreneurial acumen, innovative spirit and strong leadership. As one of the world's most prestigious business accolades, the "EY Entrepreneur of The Year" awards program honors those who accomplish success by combining ability with opportunity, and inspire others with great vision, leadership and outstanding achievement.
iClick won the Annual Influential Platform Award and the Innovation Golden Award in Marketing at the Creative Award 2019, as well as the Best Tourism Marketing Agency. The company was also the recipient of the "Best Brand and Performance Marketing Award" at the Performance Marketing Ecosystem Summit 2018 hosted by the Advertising & Marketing Service, a division of Tencent Holdings Limited.
The company in 2018 was also recognized as "Platinum Service Partner of Tencent Social Ads" at the Tencent Key Accounts Mid-Year Summit held in Beijing. The mobile division of iClick, Optaim, received the same award beginning in 2016. Optaim was also the "Best DSP Partner" and "Key Account Data Partner" of Tencent, making it the only player in China with such unique and deep level of cooperation with Tencent Social Ads.
Leadership
Sammy Wing Hong Hsieh, chairman of the board and co-founder, was CEO from 2009 to 2019. Prior to co-founding iClick, Hsieh held senior positions in several prominent technology companies. He was general manager for Asia Pacific at Efficient Frontier (now an Adobe company), a leading digital performance marketing company, and was director of Search Marketing at Yahoo Hong Kong from 2000-2008. Hsieh received a bachelor's degree in economics from the University of California, Los Angeles.
Jian Tang, director, CEO and co-founder, has 20 years of experience in digital advertising and is well-known in China for his expertise in advertising technologies and big data. In 2012, he founded OptAim, which was acquired by iClick in 2015, and has served key research, engineering and management roles at Yahoo's global research and development center. Tang received his doctorate in computer engineering from Tsinghua University and was named by Campaign Asia as one of the leaders in its Digital A-List in 2016.
Terence Chi Wai Li, chief financial officer, has 15 years of experience in financial management, investment and business operations. He has served in management roles and advisory capacities at several start-ups, in addition to financial management and fundraising roles. He previously worked at PricewaterhouseCoopers, specializing in M&A due diligence and cross border tax and deal structuring projects. Li received an MBA from Oxford University's Said Business School. He is a Fellow Member of ACCA, a Member of HKICPA, and a Chartered Financial Analyst.