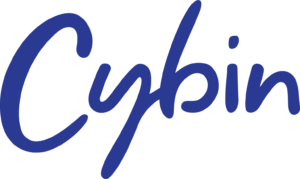 Cybin Inc. (NEO: CYBN) (OTC: CLXPF) is a leading biotech company focused on progressing psychedelic medicines by developing novel therapeutics, delivery methods and treatment regimens capable of potentially treating neurological disorders.
The company boasts an experienced management team featuring industry veterans from pharmaceutical and consumer product backgrounds, with proven track records spanning multiple clinical trials and billions of dollars in product revenue.
Cybin aims to build upon and expand its intellectual property (IP) portfolio, which is structured around unique psilocybin delivery mechanisms targeting several different therapeutic indications. Additionally, the company has dedicated itself to furthering its research relating to developing synthetic compounds, refining extraction methods, isolating chemical compounds and formulating new drugs.
Product Offering and Pipeline
Currently being revisited and researched, molecules like psilocybin, LSD and DMT have shown promise in treatment regimens for patients suffering from psychiatric conditions. The resurgence of activity surrounding these molecules has led to a gradual shift in public opinion and policy. Cybin is at the forefront of this revolution and has been developing a new class of psychedelic medicines and treatment protocols.
The company's current clinical pipeline includes:
PSY001 (Psilocybin) is a sublingual film that's currently in Phase II trials. This intra-oral film is being evaluated as an alternative to swallowing pills.
ADLT 01/PSY003, an inhalation device, is currently in the preclinical phase.
ADLT 02/PSY004, Tryptamines (Deuteration) for psychiatric indications, is in the discovery phase.
ADLT 03/PSY005, Phenethylamines for psychiatric indications, is in the discovery phase.
Cybin currently holds eight provisional patents. The company's IP portfolio, technology rights and provisional patents include:
A provisional patent application filed for an oral film delivery mechanism
A provisional patent application filed for nebulization technology
Multiple patent applications filed for deuterated psychedelic molecules and analogs
A discovery pipeline of tryptamines and phenylethylamines alongside certain metabolites
A patent application filed for platforms that are expected to create supportive treatment regimens
Worldwide exclusivity rights to oral film technology from IntelGenx Corp. for the delivery of psilocybin and other psychedelic molecules
Cybin X Kernel
On January 11, 2021, Cybin announced its entry into an agreement with neurotech pioneer HI LLC (dba Kernel) to leverage its innovative Kernel Flow technology for Cybin's upcoming sponsored clinical work.
Kernel Flow is a full-head coverage, time-domain functional near-infrared spectroscopy system designed to detect hemodynamic changes in the brain. The platform pulses light through the skull and into the bloodstream in order to measure how much oxygen the blood is carrying at any given time. Kernel Flow is expected to facilitate further and more detailed research into psychedelic therapeutic offerings for those suffering from mental health disorders.
"Access to Kernel's innovative Flow technology adds another exciting dimension to the investigative work that Cybin is doing to develop breakthrough treatments for mental health disorders such as depression and addiction," Cybin CEO Doug Drysdale stated in a news release. "Currently, clinical investigators rely on limited subjective information from patients. The ability to collect quantitative data from our sponsored drug development programs is potentially game-changing in terms of our ability to measure where psychedelics work in the brain in real time, and how we ultimately design our future therapeutics."
Market Outlook for Psychedelic Therapies
Cybin's rich IP portfolio could help position the company in a prominent role in the expanding U.S. psychedelic therapies market.
Over 700 million people globally are affected with some sort of mental illness, addiction or eating disorder, according to the World Health
Organization, leading to a sizable treatment market:
The global treatment market for mental disorders is estimated at $2.5 trillion, including $800 billion in direct economic costs, according to the National Centre for Biotechnology Information.
In the U.S., the direct and indirect economic costs of mental disorders are estimated at $467 billion by the National Institute of Mental Health.
In Canada, the direct and indirect costs associated with treating mental disorders total C$51 billion, according to the Centre for Addiction and Mental Illness
The U.S. psychedelic drugs market was valued at $2.1 billion in 2019 and is expected to reach nearly $6.9 billion by 2027, accelerating at a CAGR of 16.3 percent, per Data Bridge Market Research.
Management Team
Doug Drysdale is the Chief Executive Officer of Cybin Inc. He is an experienced corporate director and CEO, having chaired the board of directors of a Nasdaq-listed company and led turnarounds at three pharmaceutical companies as CEO. With over 30 years of experience in the health care sector, Mr. Drysdale has formed cohesive management teams, recruited board members, completed 15 acquisitions across three continents and raised $4 billion in private and public capital. He holds a bachelor's degree in microbial and molecular biology from the University of East Anglia in the United Kingdom and was recognized as the 'Entrepreneur of the Year' by Ernst and Young in 2012.
Eric So is Co-Founder, Executive Chairman and President of Cybin. He is the Co-Founder and current Managing Director of Trinity Venture Partners Inc., a boutique merchant bank. He is a veteran founder, investor, operator and advisor to disruptive companies. He began his career practicing in the areas of corporate commercial securities, finance and mergers, and acquisitions at a leading international legal firm. Mr. So has a Bachelor of Science with a major in anatomy and cell biology and a minor in psychology from McGill University. He has a Bachelor of Laws from the University of Windsor.
John Kanakis is Cybin's Co-Founder and SVP of Business Development. He is also the Co-Founder and Managing Director of Trinity Venture Partners Inc. He is the Co-Founder of several start-up companies across various sectors. Mr. Kanakis has raised over $100 million for the start-ups of which he has been a part and brings over 10 years of experience in medical device manufacturing and regulatory frameworks to Cybin.
Paul Glavine is the Co-Founder and Chief Operating Officer of Cybin. He is also the Co-Founder of Global Canna Brands, which was granted the first-ever tier 3 cultivation license in Jamaica. His first cannabis start-up, Truverra, was sold to The Supreme Cannabis Company (TSX: FIRE). He has advised on M&A and other financial transactions totaling over $50 million. He is a serial entrepreneur and investor with vast experience in the biotech and cannabis industries.
Jukka Karjalainen, Ph.D., M.D., is the company's Chief Medical Officer. He has 25 years of pharmacy experience spanning multiple medical specialties; academics; clinical research; regulatory affairs; and preclinical, regulatory and clinical development of drugs from Phase I to Phase IV. Dr. Karjalainen is the former Director of Medical and Regulatory Affairs and Corporate Vice President of Biovail Pharmaceuticals, former Medical Director at Eli Lilly and Company in Finland and has held multiple roles as a C-level officer in private biotech corporations. He has been responsible for the design and management of numerous trials in Europe, Asia, Canada and the United States.
Alex Nivorozhkin, Ph.D., is Cybin's Chief Scientific Officer. He is a lead NCE inventor of multiple successfully partnered drug discovery and development programs and a technology developer of proprietary formulations for CNS drugs. Dr. Nivorozhkin is a seasoned medicinal chemist, drug delivery expert and founder of multiple biotech companies.
Michael Palfreyman, Ph.D., is the company's Chief R&D Officer. He brings three decades of preclinical/clinical development experience to the Cybin team, including time with Scriptgen, EnVivo Pharma, Sanofi, GSK, Amorsa Therapeutics and others. Dr. Palfreyman has successfully led multiple IND filings and clinical programs, and he boasts a significant portfolio of CNS therapeutics patents and commercial products.
Brett Greene is Cybin's Chief Innovation Officer. He served as a research administrator for the Center for Drug Discovery (one of the top cannabinoid and serotonin research centers in the world) for over a decade. Greene is a recognized leader in the field of psychedelics and has co-managed more than $80 million in federal funding for cannabinoid and serotonin research. A co-founder of Psymposia, Greene also co-managed the NIDA-sponsored Chemistry & Pharmacology of Drug Abuse (CPDA) conference for five years.
Alex Belser is the company's Chief Clinical Advisor. Mr. Belser is a licensed psychologist, clinical supervisor and psychedelic researcher at Yale. He has been active in the psychedelic research community for 20 years and has conducted clinical research with psilocybin and MDMA for a variety of indications. Mr. Belser's research has been featured in The New York Times, The Atlantic, The New Yorker, The Guardian and VICE, as well as in Michael Pollan's book, How to Change Your Mind.
Eric Hoskins is Cybin's Governance Committee Chair. He served as Ontario health minister from 2014 to 2018, maintaining responsibility for one of the largest health care systems in North America. Mr. Hoskins is a former elected Member of Ontario Provincial Parliament with cabinet positions in health, economic development and trade, children and youth services, and immigration. He brings to the Cybin team more than 30 years of experience in public policy, complex diplomacy, international affairs, health care, media and economic development at the intersection of business, politics and complex social and political circumstances. Hoskins is a proven negotiator and navigator at the highest levels of government and bureaucracy.
Investment Considerations
Cybin Inc. currently has four molecules/technologies in its clinical pipeline in various stages of development with a robust discovery pipeline.
The company's management team is comprised of leaders with experience in various aspects of the pharmaceutical and innovative therapeutics market.
Recent studies have shown promising effects in the use of psilocybin, DMT and LSD therapies for psychiatric disorders in patients.
The company holds eight provisional patents for various delivery mechanisms and related technologies.
Cybin's therapeutic advances are catering to a global market of over 700 million people affected by mental illness.
The U.S. psychedelic therapies market is expected to expand significantly, reaching $6.9 billion by 2027, as the prevalence of depression and mental disorders continues to increase.
Cybin has raised nearly $C90 million to date.