Cannabis Global Inc. (CBGL) is an innovator in the field of cannabinoid nanoparticles and infusion technologies with several important cannabinoid patents filed and an active research and development program underway. The company was reorganized during June 2019 and announced its intent to enter the cannabis sector. In August 2020, it changed its corporate identity from MCTC Holdings Inc. to Cannabis Global Inc. The company is headquartered in Los Angeles, California.
With the hemp and cannabis industries rapidly expanding in terms of market size, acceptance and number of market participants, CBGL plans to concentrate its efforts on the middle portions of the hemp and cannabis value chain. The company is actively pursuing R&D programs and productization of advanced cannabinoid delivery systems, based on solid polymeric nanoparticles and fibers. These technologies hold the promise to revolutionize the science of cannabinoid bio-enhancement for use in foods, beverages, consumer products and in transdermal applications. Because of nanoparticles' ability to be quickly absorbed into the bloodstream, nanotechnology has been utilized in the food and drug industry for some time and has the potential for tremendous growth in the cannabis industry (http://nnw.fm/v6RQ6).
Cutting-Edge Technology
CBGL is at the cutting-edge of the cannabis industry's trends with its emphasis on polymeric nanotechnology. This is not to be confused with the more basic oil-in-water nano-emulsions currently marketed to the food and beverage industry. The company's polymer-based particles offer significant loading of active ingredients and unmatched flexibility and customization, allowing for myriad combinations of cannabinoids with unique performance characteristics. CBGL believes polymeric nanotechnology particles will be a critical technology area for the cannabinoid formulation marketplace.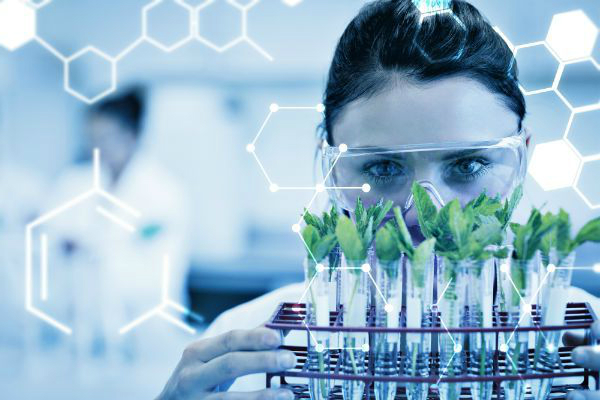 The company continues to build its R&D program, specifically researching the development of improving methods to make cannabinoids available to living systems. Instrumental in the research program is the development of novel polymeric nanoparticles and nanofibers. These have the potential to elevate the potential of cannabinoid products in the following ways (http://nnw.fm/cK3Bl):
Significantly improving bioavailability
Allowing for ultra-high loading rates
Enhancing customization of cannabinoid combinations
Improved dosing precision
Providing more control in release parameters
CBGL leadership understands the importance of developing intellectual property (IP) in the ever-evolving cannabis industry. A recent Forbes article described IP as "critical for creating true differentiation between companies and their product and service offerings" (http://nnw.fm/57Fjh). Recognizing the importance of IP, CBGL has been consistent in its application for patents to protect its innovative nanotechnology applications.
Patents
CBGL has now filed four patents on its cannabinoid delivery technology systems:
The company first collaborated with Cannabis Nanosciences Inc. on technologies. This became the basis for its first patent filing on an innovative edible dissolvable film for cannabinoid ingestion.
Its second patent filing for cannabinoid nanoparticles combined TPGS, a water-soluble form of vitamin E.
Its third patent filing involved a unique 4th dimension, 3D printed cannabinoid delivery system for beverages.
Its fourth patent, considered its most significant, broadly covers many aspects of nanoparticles and nano fibers comprising one or more cannabinoids disposed at least partially within a water-soluble medium.
Collaborations
CBGL collaborated with Marijuana Company Inc. (OTCQB: MCOA) subsidiary hempSmart Inc., under a hemp extract and CBD product supply agreement wherein hempSmart will utilize its extensive network of marketing partners to market CBGL's powered drink mixes and other CBD edibles online. These products are designed for the dry beverage and edibles sector and will be supplied by CBGL. They incorporate the company's patent-pending cannabinoid infusion technologies and will be trademarked as Hemp You Can Feel (TM) and Gummies You Can Feel (TM).
Leadership
CBGL CEO and chairman Arman Tabatabaei boasts 15 years of management and operations experience and is considered an expert at data collection and analysis relative to resource management, risk forecasting, and profit and loss management. He has acted as a consultant with Cannabis Strategic Ventures (OTCQB: NUGS) and played an instrumental role in improving operations at Sugarmade Inc. (OTCQB: SGMD) relative to the company's hydroponic growth supplies initiatives.
CBGL founder and director Robert Hymers also brings a seasoned perspective, having had significant experiences in the cannabis industry and as a financial executive and consultant. He is the managing partner of Pinnacle Tax Services in Los Angeles and was previously CFO and director of Marijuana Company of America Inc. (OTC: MCOA). He is currently a member of the Strategic Advisory Board at Massroots Inc. and acts as a consultant to both Cannabis Strategic Ventures Inc. and Sugarmade Inc. Hymers' background in tax accounting, auditing, SEC reporting, mergers and acquisitions, and corporate finance has immense value in his current position at Cannabis Global.
Investment Considerations
Achieving considerable progress in the research and development of new products utilizing its innovative cannabinoid delivery systems
In the process of introducing several cannabinoid consumer products based on the company's internally developed high bioavailability infusion technologies
Highly experienced management team with significant participation in the cannabis and hemp industries
IP portfolio includes four patents on the company's cannabinoid delivery technology systems
Additional Resources