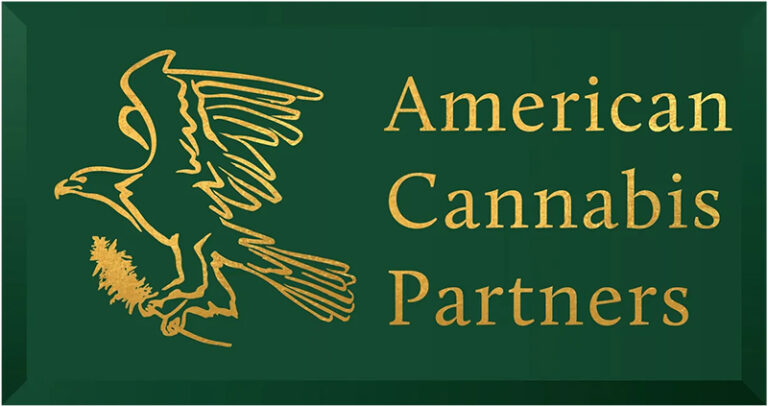 American Cannabis Partners (ACP) is a multi-state cannabis company with 560,000 square feet of licensed canopy space for cultivation and one retail license. The company is nationally headquartered in Trinity County of Northern California's Emerald Triangle.
ACP is focused on three complementary business segments: real estate, acquisition & development of proprietary assets, and ongoing cultivation operations. Led by a seasoned management team with 30+ years of canna-business experience, ACP's strategy is to capture opportunities in real estate and licensing in states that have recently passed cannabis legalization legislation, thereby equipping the company to capitalize on Federal interstate commerce opportunities.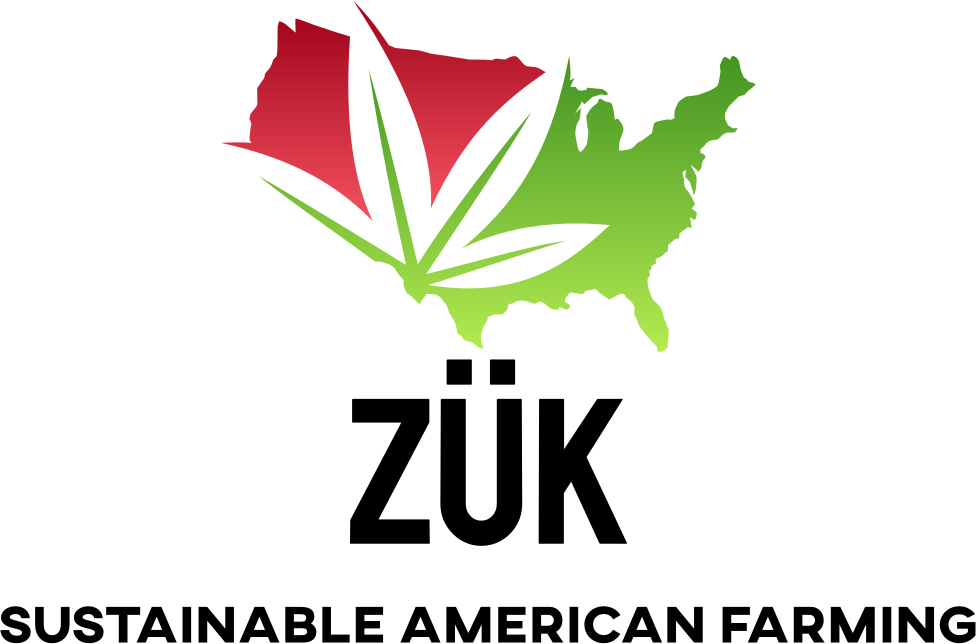 Through its current cultivation operations, ACP supplies approximately 80% of its whole flower products for manufacturing, distribution and retail licenses. With the remaining 20%, the company supplies its proprietary strains to select California distributors and its own Michigan retail location under its exclusive in-house brand, ZÜK.
History of American Cannabis Partners
In 2014, Stephen Jordan, President of ACP, took on the Director of Operations position for a U.S.-based company operating in the Jamaican cannabis space. Over the course of his three-year tenure in this role, Jordan developed a number of relationships that would help serve as the basis of American Cannabis Partners.
One such relationship was with Junior Gordon, a cultivation lead grower from Jamaica's Westmoreland Parish. Jordan immediately saw the value of Gordon's unique skillset and credentials, and Gordon recognized Jordan's heartfelt vision of bringing Jamaican culture to the rapidly developing U.S. cannabis space.
Guided by that mission, ACP's unchanging goal is to improve the lives of individuals through cannabis and business.
Current Operations
Since its founding in 2018, privately-owned American Cannabis Partners has established a foothold in two key U.S. cannabis markets – California and Michigan. In total, the company has acquired 12 cannabis licenses, including 20,000 sq. ft. of cultivation licenses in California and 540,000 sq. ft. of cultivation licenses & one retail license in Michigan.
ACP's IP portfolio features three proprietary strains sold exclusively through the company's wholly owned ZÜK brand, as well as proprietary data collection and mining systems supporting its cultivation and retail operations.
Plans for Expansion
American Cannabis Partners is pursuing additional growth in the cannabis sector through multiple planned initiatives. These include:
Submitting applications for additional cultivation licenses at the company's Trinity County, California, location;
Planning land acquisition and project development strategies for expanding operations to its third U.S. state beginning in the second quarter of 2022; and
Planning land acquisition and project development strategies for expanding operations to its fourth U.S. state beginning in the second quarter of 2024.
ACP is currently exploring expansion opportunities through partnerships and joint ventures in New Jersey, New York, Virginia, Nevada, Arizona, Missouri and Massachusetts.
Management Team
Stephen Jordan is the CEO of American Cannabis Partners. He is focused on the first and last steps of legal cannabis – cultivation and retail. To date, Mr. Jordan has provided the company with ownership of 12 licenses, three proprietary cannabis strains and multiple real estate assets. His background in cannabis operations and financial strategies has guided American Cannabis Partners' efforts to produce consistently high-quality product for both the medical and recreational segments. Mr. Jordan has operated under cultivation, manufacturing, distribution, medical research (Univ. of West Indies), retail and exportation licenses in multiple countries, further strengthening his network within the cannabis industry.
Gary Coltek is the company's Chief Operating Officer. He has credentials based in the culinary, hospitality and sustainability industries spanning over 40 years, including taking three companies public. Mr. Coltek has held management positions internationally with Ritz Carlton, Four Seasons, Trump Hospitality, Phymatrix and International Oncology Network. For 17 years, he was the founding member and partner of a private boutique consulting firm. He is currently a guest speaker and visiting professor at universities in Israel, China, Italy, the Netherlands and Peru, covering topics that include culinary sustainability, sustainable cannabis farming, organic sustainable farming and cannabis clinical studies.
T.J. Dillashaw is the Director of Marketing for American Cannabis Partners. A two-time UFC champion and accomplished entrepreneur, Mr. Dillashaw is a successful franchisee and area developer for a rapidly growing certified organic juice bar brand. His focus with American Cannabis Partners is on strengthening the company's marketing initiatives and aiding in the launch of ZÜK with a focus on business and consumer relations. Mr. Dillashaw also serves as a member of the company's advisory board.
Scot C. Crow is the Lead Corporate Counsel for American Cannabis Partners. He has extensive experience in corporate mergers & acquisitions and tax law. His clients rely on him to advise them with respect to their complex financial transactions and provide outside general counsel. Mr. Crow provides his clients proactive advice with respect to sensitive management matters, litigation management, day to day transactional needs and objective assessments for the development of successful business strategies. His experience includes serving as lead counsel for numerous mergers & acquisitions, private equity investments, private offerings, venture capital financings, mezzanine debt offerings, divestures and other related transactions, with an emphasis in the legalized marijuana segment.
Jacob Frenkel is the company's Lead Compliance Counsel. He is the current Chair of Dickinson Wright's Government Investigations and Securities Enforcement Practice. Mr. Frenkel's solutions-minded approach to issues has earned him a reputation as an aggressive, tenacious, creative and proactive defense lawyer and litigator. After 14 years as a Senior Counsel in the SEC's Division of Enforcement, U.S. federal criminal prosecutor and New Orleans Assistant District Attorney, Mr. Frenkel has practiced in the private sector for 20 years. His unique mix of corporate transactional, litigation and investigations defense clients extend well beyond the cannabis industry and cover a wide range of industries worldwide.
Junior Gordon is the Director of Cultivation for American Cannabis Partners. With 30 years of international cannabis cultivation experience in both the Caribbean and United States, Mr. Gordon is recognized as one of the top growers in the world. His skills span both controlled indoor and large volume outdoor harvest programs, giving him proficiency in nursery, propagation and indoor & outdoor grow strategies. As a winner of High Times and other notable Cannabis Cups, his focus is on connecting the dots between propagation, soil, irrigation, planting, harvesting, curing, processing and inventory control, bringing Jamaican cannabis cultivation best practices to American Cannabis Partners' operations.
Investment Considerations
American Cannabis Partners (ACP) is a multi-state operating cannabis company headquartered in Trinity County of Northern California's Emerald Triangle.
ACP supplies multiple forms of raw product at wholesale prices for manufacturing, distribution and retail licensees.
The company's wholly owned in-house brand, ZÜK, is available through ACP's retail location in Michigan, as well as select California suppliers.
Michigan cannabis industry sales reached $984.7 million in 2020, according to data from the Michigan Marijuana Regulatory Agency, with recreational sales making up more than half of the total.
California cannabis industry sales hit $4.4 billion in 2020, marking a year-over-year increase of 57%, according to MJBizDaily.
The management team for ACP is comprised of industry leaders in organic farming, financial services and cultivation, with 30+ years of canna-business experience.
Additional Resources